Suchergebnis
Ihre Suche nach Natti S. Rao ergab 5 Treffer.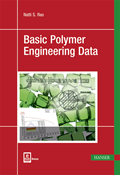 Much more than a data reference, this book shows how to apply basic design data to solve practical problems in polymer engineering, via numerous examples. It uniquely offers both resin and up-to-date machine design data in a concise format, and shows how resin-compatible polymer processing ...
Buch kaufen · E-Book (PDF) kaufen € 89,00
08/2017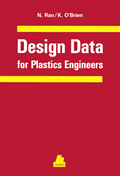 Whether working on product design or process optimization, engineers need a multitude of polymer property values. This book provides a quick reference on basic design data for resins, machines, parts, and processes, and shows how to apply these data to solve practical problems. Numerous ...
· E-Book (PDF) kaufen € 39,99
03/2013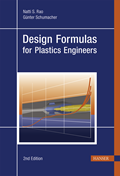 Although designing machines and dies for plastics processing is routinely done with the help of computer modeling and design programs, the results don't always hold up in industrial application. Therefore, it is essential for the designer to have an understanding of the underlying mathematical ...
Buch kaufen · E-Book (PDF) kaufen € 79,90
09/2004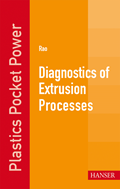 The widespread use of large scale units for manufacturing blown film, blow-molded articles, flat film, and extruded pipes necessitates troubleshooting on site. This book provides practical computational tools which can be applied easily on the shop floor to obtain quick solutions in these and ...
Buch kaufen · E-Book (PDF) kaufen € 9,99
04/2014
Hands-on Examples and Case Studies (Print-on-Demand)
The plastics engineer working on the shop floor in a plastics manufacturing plant often needs quick answers to questions such as why the extruder output is low or whether he can expect better quality product by changing the resin or if the die pressure can be lowered. Applying state-of-the art ...
Buch kaufen · E-Book (PDF) kaufen € 89,90
03/2012