Suchergebnis
Ihre Suche nach Herbert Rees ergab 4 Treffer.
Stepped guidelines are supplied for the design of molds, from product drawing to complete mold assembly. Emphasis is given to the relationship between mold performance, productivity, and mold life.

Contents: Mold Engineering. Basic Mold Functions. Requirements. General Guidelines. Plastics ...
Buch kaufen € 249,00
06/2002

Weighing Cost versus Productivity
This book explains to the mold designer the importance of knowing the expected productivity of the mold and how this information affects the cost of the planned mold and the cost of the molded product. It suggests many approaches to reduce mold cost and also to improve productivity by often ...
Buch kaufen · E-Book (PDF) kaufen € 129,90
01/2006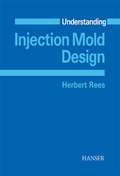 Today, most molders, but also many mold makers specialize in certain areas. There are specialists for thin wall molding, screw caps, large beverage container crates, pre-forms for PET bottles, small gears, and many others. But regardless of size and type of the product to be injection molded, ...
Buch kaufen · E-Book (PDF) kaufen € 59,90
04/2001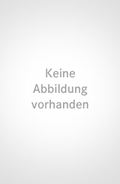 This book offers assistance on selecting the proper material for any product and determining whether injection molding is the process best suited for the application. Part designers will find it helpful in identifying potential problems (and possibly high costs) that do not normally appear ...
Buch kaufen € 59,90
09/1996